News
November 2020
COVID-19 Lockdown II - you can't stay :( BUT YOU CAN TAKE SOME AWAY! :)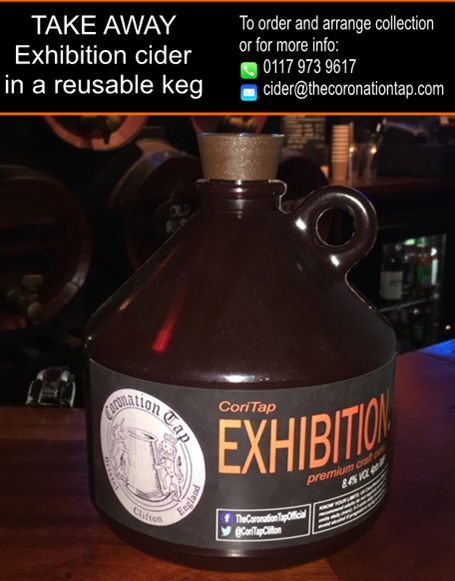 ---
September 2020
COVID-19 Curfew!
More restrictions... closing time 10pm.
---
July 2020
COVID-19 Lockdown over!
And we're open!! Look forward to seeing you all!
---
March 2020
COVID-19 - Lockdown
SORRY - We're closed. STAY SAFE everyone!
---
May 2014
HIATT BAKER BALL - CIRCADIA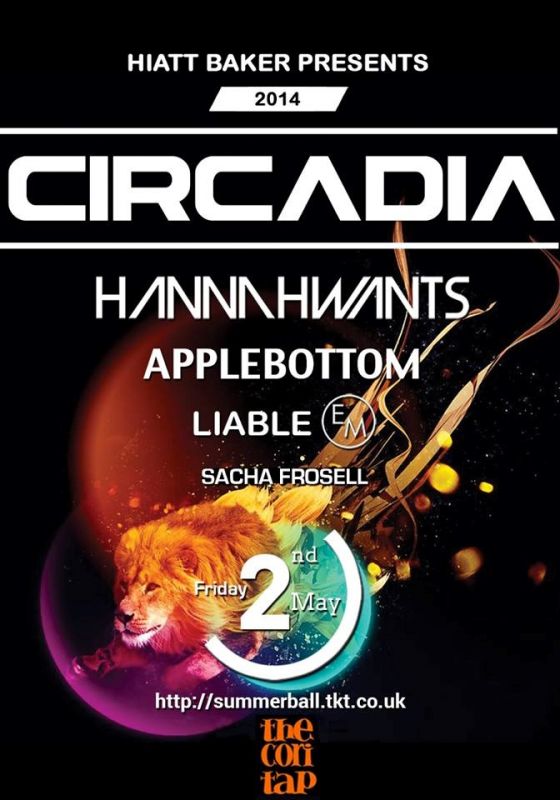 This Friday, 2nd May, you'll find us at Hiatt Baker's Summer Ball - CIRCADIA! Along with acrobats, magicians, jugglers, live bands, a cocktail bar, and funfair, the CoriTap Cider Tent will be situated near the fireworks viewing area. Look forward to seeing you all!
---
March 2012
BRISTOL INTERNATIONAL JAZZ & BLUES FESTIVAL
Just a week to go to the very first Bristol International Jazz & Blues Festival!
On 1/2/3 March at The Colston Hall "the city of Bristol plays host to some of the world's most exciting and innovative jazz musicians for one explosive weekend".
Tickets on sale now.
All info: www.bristoljazzandbluesfest.com
Patrons:
Lillian Boutte - Official Musical Ambassador of New Orleans, a title inherited from Louis Armstrong;
Pee Well Ellis - local legend, often described as "the man who invented funk".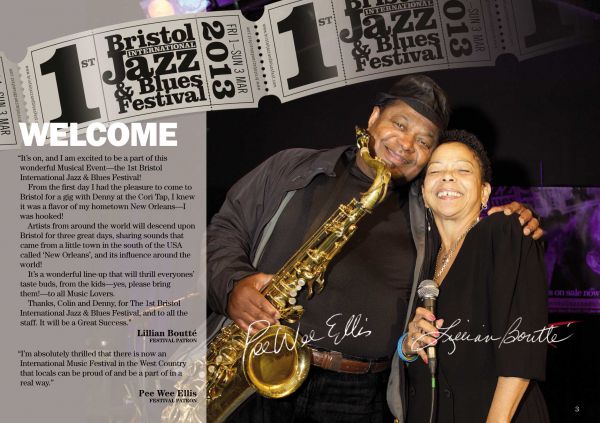 ---
September 2012
'CIDER EXPERIENCE'
19 September: Atkins Sports & Social Club 'Cider Experience' - "We all had a great time, thanks so much for being so accommodating ... we'll be back!"
If you'd like to organise a CoriTap "Cider Experience" for your work colleagues, club, friends ... just phone/mail us for details.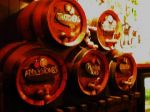 ---
September 2012
NITTY GRITTY GUIDE
Think you know your way around Bristol? Re-discover the city with Nitty Gritty!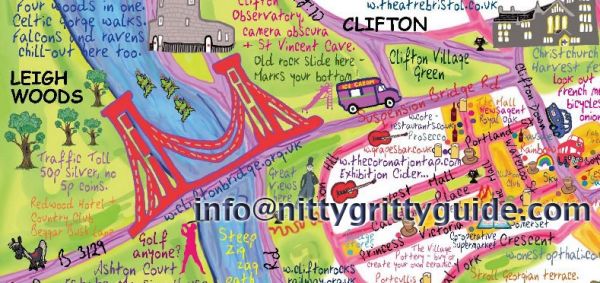 ---
August 2012
CoriTAP TEES
Black/orange; Orange/black; White/black. On sale now!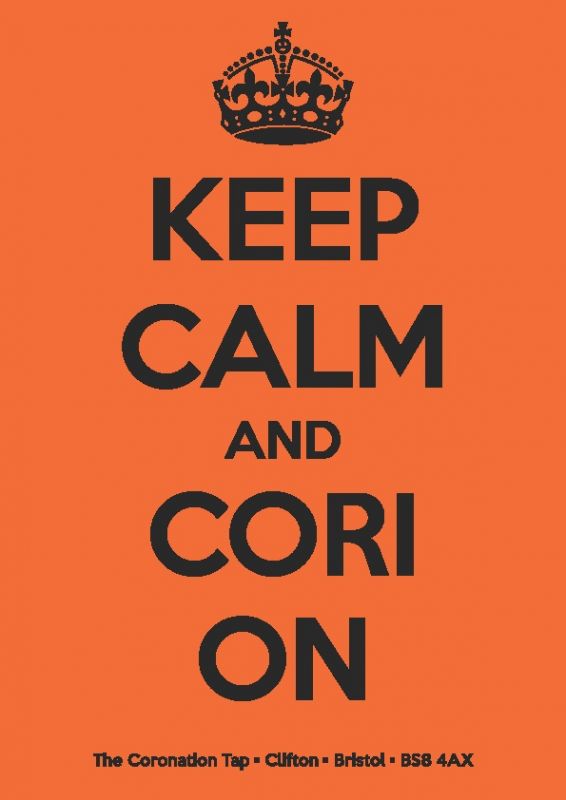 ---
July 2012
JACK WILLS
Monday 30 July: Good fun here today with a JACK WILLS photoshoot. www.jackwills.com/en-gb/home
---
June 2012
HAPPY JUBILEE WEEKEND!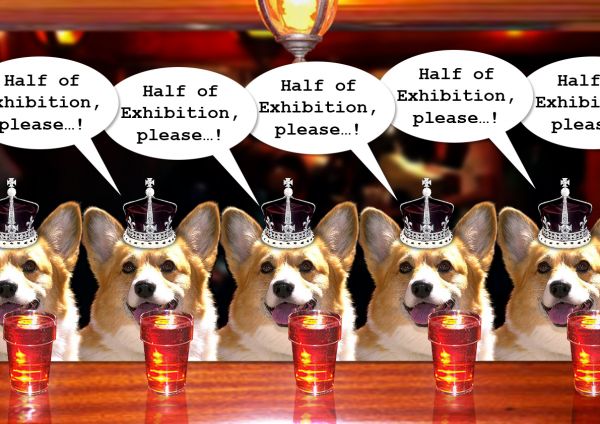 Designer: John Morton
---
May 2012
ENCOUNTERS FILM FESTIVAL 2012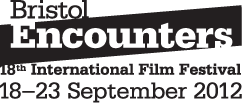 Saturday 19 May: Filming going on here today for the Encounters short film fest. From what we can gather the story is based around the breakup of a couple due to run a 3-legged race!?! Looking forward to seeing the finished article.
---
April 2012
HIATT BAKER BALL
Friday 11 May: We'll be at the brilliant Hiatt Baker Ball with our Exhibition cider. Always a great event - look forward to seeing you all!
---
February 2012
FILMING
The Cori has been transformed today for the filming of a WW2-based production. There's never a dull moment here!
---
December 2011
XMAS IN CLIFTON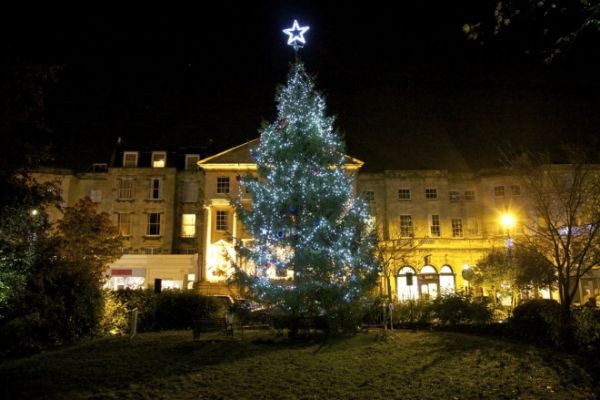 Photo: John Seaman
---
November 2011
BRISTOL MARROW AWARENESS & FUNDRAISING NIGHT

Bristol Marrow are a student-led group raising money to help The Anthony Nolan Organisation support people with blood cancers who are in desperate need of life-saving bone marrow transplants. Events such as this go towards funding these transplants and also give people an awareness of why they should sign up to the Bone Marrow Donor Register.
Doors open early and, with a gig from popular student band "TAKE OUT LUCY" starting around 8 o'clock, this is going to be a great night!
Adm/£1.50 [for the charity] --- EVERYBODY'S WELCOME!
More info:
www.anthonynolan.org/What-you-can-do/Supporter-groups/Marrow.aspx
www.facebook.com/#!/pages/Take-Out-Lucy/161292637258461?sk=wall
5/12/11 ~ A great night had by all! And Bristol Marrow raised around £300 to support The Anthony Nolan Organisation.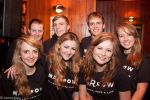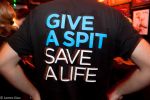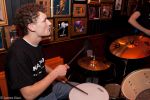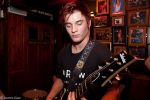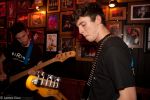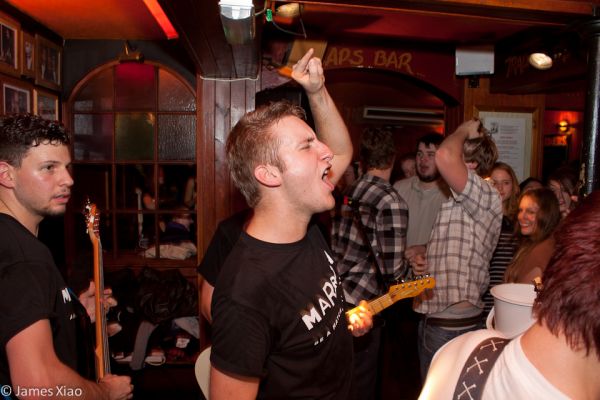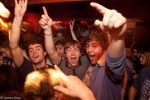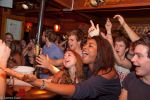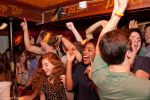 Photos: James Xiao
---
November 2011
TWITTER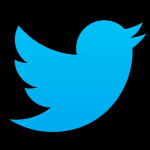 @CoriTapClifton
---
September 2011
THE GREAT BRITISH PUB AWARDS 2011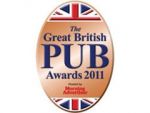 8 September:
A great finals night at the London Hilton sponsored by The Publican's Morning Advertiser!
Didn't beat the other regions to become UK winner, but are more than happy to be chosen as the southwest's "Best Live Music Pub 2011".
Many thanks to everyone who supports us!
---
August 2011
MiniFEST for THE CHARLIE DERRICK MUSIC BURSARY - 28 August 2011
A lovely, lovely day - sensational gigs by musicians from Bristol and beyond - and altogether over £1000 was raised for this very special cause. Thank you everyone!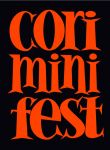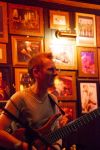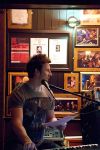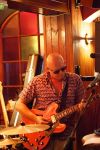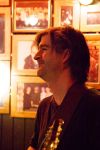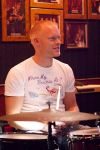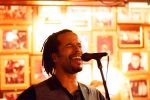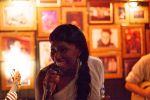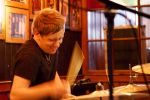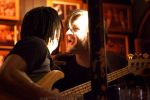 ---
August 2011
The CoriFEST 12/13/14 August
An absolutely sensational weekend! Huge thanks to everyone - and roll on next year!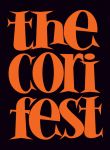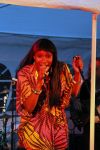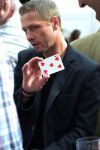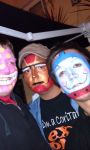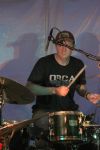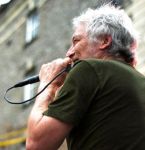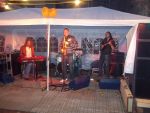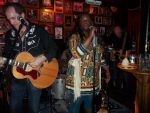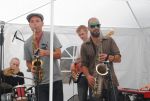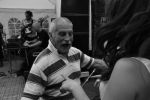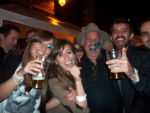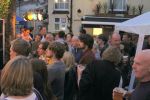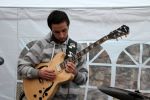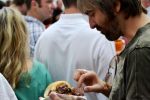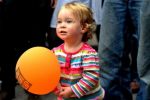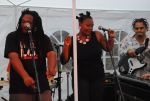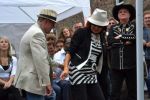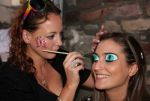 ---
August 2011
PUBS ... USE THEM OR LOSE THEM
Doubt this will reach No. 1 in the charts - but it gets the message across!
http://www.youtube.com/watch?v=KRYWPfER5qo&feature=player_embedded
---
July 2011
THE GREAT BRITISH PUB AWARDS 2011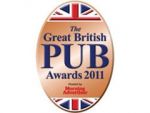 29 July:
Just heard we've been selected as the Best Live Music Pub in the West Country in the Great British Pub Awards 2011.
Run by the Morning Advertiser, the awards night is in September at The London Hilton where we'll be up against other regions to find an overall winner.
9 Aug: Bristol Evening Post
http://www.thisisbristol.co.uk/Pub-wins-award-live-music/story-13096144-detail/story.html#
---
June 2011
FLAVOUR MAGAZINE (Issue 40)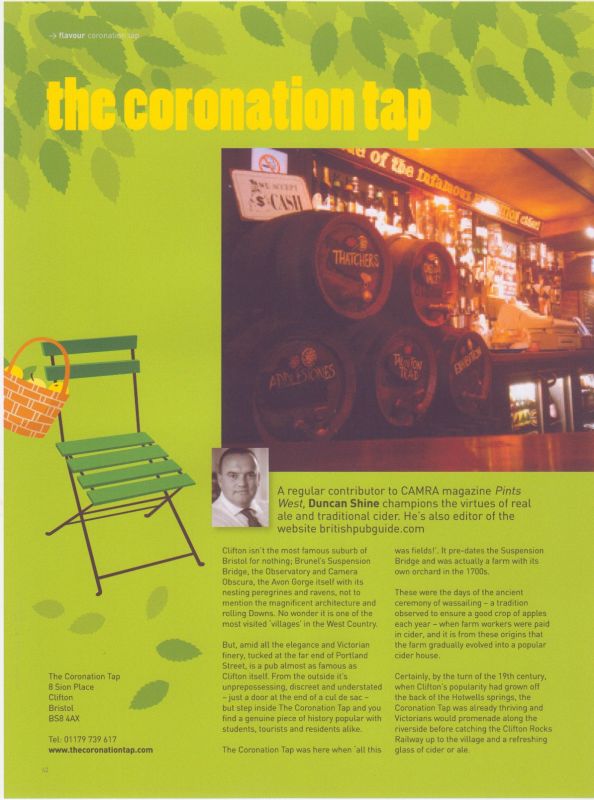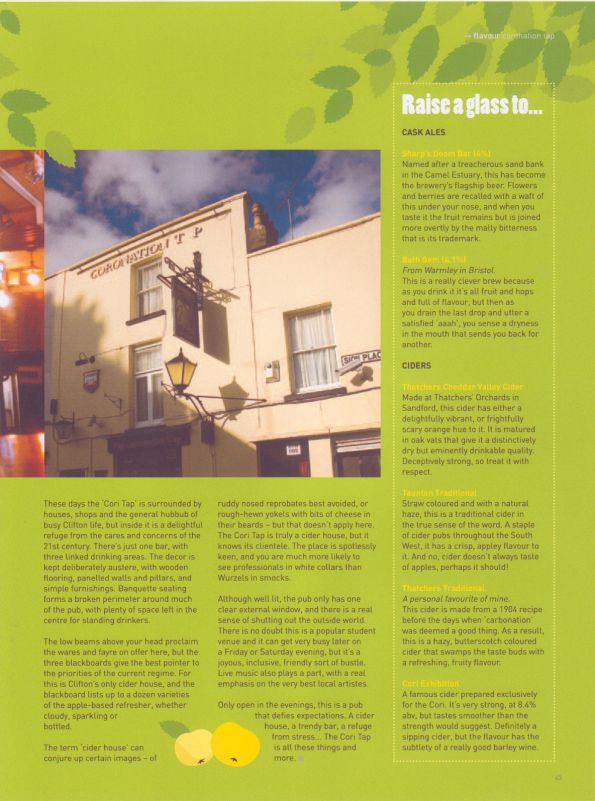 ---
June 2011
"KINGDOM"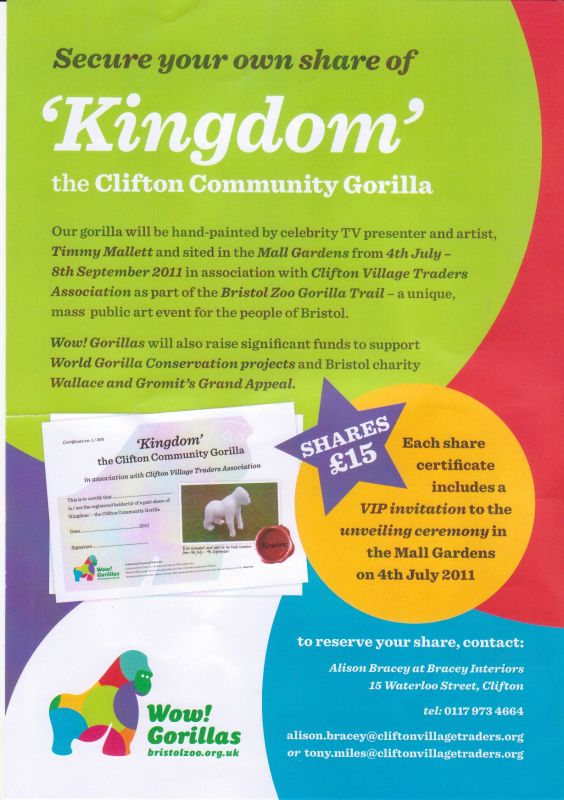 Secure yourself a share in "Kingdom" - Clifton's community gorilla!
As part of Bristol Zoo's Gorilla Trail - a unique mass public art event across Bristol - and in association with Clifton Village Traders' Association, "Kingdom" will be handpainted by celebrity TV presenter and artist Timmy Mallett and sited in The Mall Gardens, Clifton.
Shares cost £15 each (purchase forms available at The CoriTap and throughout the village) and you will receive a Share Certificate which includes a VIP invitation to the unveiling ceremony in The Mall Gardens on Monday 4th July.
More info: http://www.bristolzoo.org.uk/wow-gorillas
---
June 2011
M-SHED/BRISTOL FILM OFFICE
To celebrate the opening of M Shed, Bristol's new museum, filmmakers from all over the world have been invited to create a short film based in and focused on Bristol, in just 117 hours, between 17-22 June.
We're one of the locations who've been asked to take part.
More info: Encounters 2011 | 0117 Hour Film Challenge www.encounters-festival.org.uk Encounters 2011
---
February 2011
"LOCAL LEGEND"

We've been nominated as a local legend - and it's very flattering! If you like what we do here at The Cori, you can follow the link to vote for us: http://www.cliftonpeople.co.uk/local-legend.html%20
March 2011: Huge thanks to everyone who voted - I've won. No-one's more surprised than me, but it's a great surprise, and your support for what we do here is really, really appreciated. Couldn't do it without you! Look forward to seeing you all very soon!
---
January 2011
THE PUBLICAN "2011 UK MUSIC PUB OF THE YEAR" AWARDS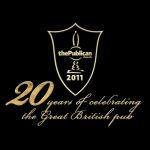 Working on the theory that if at first you don't succeed, try, try again, we entered The Publican "2011 UK Music Pub of the Year" Awards - and we've done it! Again! One of just six finalists across the length and breadth of the country for the third time running.
The finals will be held at The Grosvenor, London, on 6th April. Hope it's third time lucky!
If you love live music, check the calendar to see the fantastic gigs we've got lined up. Look forward to seeing you!
---
November 2010
'FREE GUIDE TO BRISTOL' APP
Bristol based GWS Media have produced an app and we're on it. How cool is that? Cheers guys.
You can download the 'Free Guide to Bristol' from the Apple App Store - it's free. More info:
http://onlinemarketing.gwsmedia.com/2010/11/breaking-gws-news-our-bristol-unique.html
---
October 2010
THE NAKED GUIDE TO CIDER 2010 - James Russell & Richard Jones/Tangent Books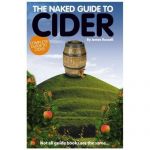 If you'd like to know everything there is to know about cider, this is the book to buy. An absolutely brilliant read!

"BRISTOL: THE CIDER CITY!
Among British cities none can rival Bristol for its cider consumption. This is the merry battleground where Thatchers and Gaymers vie for the hearts and tastebuds of thousands, as the city's highly trained barstaff greet new customers with the eternal question, 'Fatch or Forn?'."We're lucky enough to have several of the country's best cider pubs ... you can walk into any number of Bristol pubs and find cider made by some of the world's best producers, and we're talking authentic old boozers, not outposts of some monotonous chain.
So here's a highly subjective list of our favourites ... we're first on their on their list
THE CORONATION TAP:
The most famous cider pub in the city, the CoriTap has fans from all over the world.
Celebrity sightings at the Clifton watering hole are common, with most of the cast of Casualty having taken a stint on one side of the bar or the other. The CoriTap's visitor's book strains under the weight of the famous names that have supped, and there is even a rumour that Princess Anne's chauffeur/bodyguard took her there on the way home from an official visit to Bristol when she was a teenager to wait for the traffic to die down. Either that or she was thirsty."
Others: Alison Moyet; Amanda Redman; Bob Gwillam; Brian Blessed; Daniel Day Lewis; Ewan Blair (competed in the CoriQuiz, but did he win?); Gareth Chilcott; Greta Scacchi; Ian Kelsey; Jed Pitman; Jonathan Kerrigan; Justin Lee Collins; Kylie Minogue; "Lou Carpenter" (Neighbours - must have come in character); Lucy Benjamin; Massive Attack; Miriam Margolyes; Nick Knowles; Nick Moran; Peter O'Toole; Richard Burton; Russell Osman; Shellie Conn; Vincenzo Pelligrini.
---
August 2010
CoriFEST 2010 - Venue review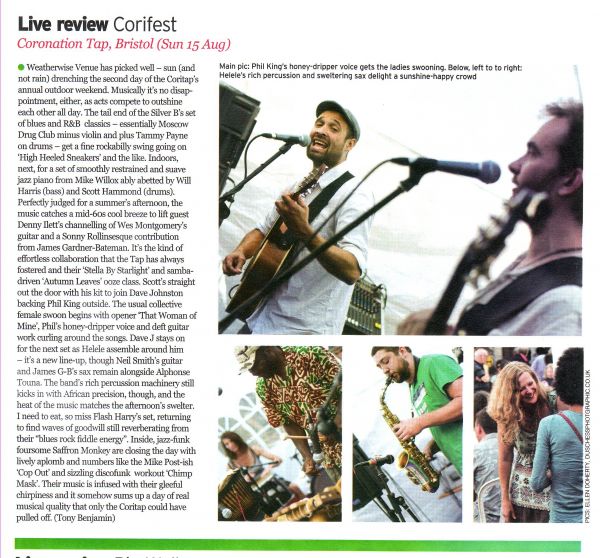 ---
April 2010
Friday 30 April: HIATT BAKER SUMMER BALL 2010 - ARABIAN NIGHTS
Look forward to seeing you all at the ball - we'll be there from 7pm with barrel loads of your favourite tipple - Exhibiton cider!

---
April 2010
THE PUBLICAN "UK MUSIC PUB OF THE YEAR 2010" AWARDS
21 April: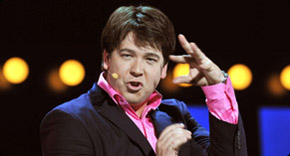 Awards night at The Grosvenor - brilliant night hosted by Michael MacIntyre. No trophy to bring back to Bristol unfortunately, but we still feel like winners! And, hey, to reach the final six in the UK for two years running is a massive achievement in itself - so huge thanks again to all the musos, customers, radio, press, everyone who got us this far. See you all soon!
---
April 2010
THE PUBLICAN "UK MUSIC PUB OF THE YEAR 2010" AWARDS
20 April:
Busy day on air!

Invited along to Graham Torrington's morning show on BBC Rado Bristol and joined by Keith Warmington - great mate, great musician, and a real supporter of what we do here at The Cori. You can hear his views on: http://www.bbc.co.uk/iplayer/episode/p007bpd0/Graham_Torrington_20_04_2010/

Thanks, too, to Roz at Star Radio for your support - great to see you all again!

---
March 2010
BBC "The One Show"
31 March: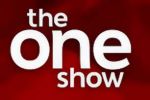 Dick Strawbridge and a crew from "The One Show" filmed here on Tuesday and have included The CoriTap in a cider feature which was broadcast Wednesday, 31 March, @ 7 o'clock.
If you'd like to check it out, click on the following link, and cursor along to 04.55. (They took Exhibition take-aways back with them which just might be what Debbie Reynolds is sampling!)
Link: http://www.bbc.co.uk/programmes/b007tcw7
---
March 2010
2010 BUDGET - 10% TAX HIKE ON CIDER
Cheers "darling"! And our gift to you - a lifetime ban from The Cori for unacceptable behaviour! If anyone out there feels strongly about the latest nail in the coffin for the UK's pubs, you might like to add your name to http://petitions.number10.gov.uk/Realciderbeerale
---
March 2010
PRESS ARTICLE: Bristol named as Britain's "most musical city"
12 March:
Bristol - the city which produced bands such as Massive Attack and Portishead - has been named Britain's "most musical city" in a new survey.
The city has more musicians relative to population size than any other in the UK, according to research by PRS for Music, which collects artists' royalties.
The PRS (Performing Right Society) used its 65,000-strong database to locate the birthplaces of its membership. The figures were then weighted by population to reveal what it claims are the country's most musical hotspots. While London has the greatest number of musicians living in it, it did not make the top 20 for musical births, coming in at number 26.
Bristol has gained a reputation as one of the UK's leading producers of both professional and amateur musical talent.
Furthermore, music is "engrained into the culture", the researchers found, with Clifton pub - The Coronation Tap - being voted the "UK Music Pub of the Year" two years running. (Bit of a hiccup here - we've been a finalist 2 years running - this year's finals are on 21 April - so fingers' crossed!)
The city is well-known for the "trip-hop" music scene of the 90s, with acts such as Tricky, Massive Attack, and Portishead leading the way.
Bristol Evening Post music editor Steve Harnell said: "This is great news for musicians in the city. Hopefully, this will shine a light on many of the newer acts here that are bubbling under as well as established bands such as Massive Attack and Portishead.
"The live music scene here continues to thrive and generate superb artists such as Malachai, Phantom Limb and The Cedar who all deserve mainstream success in the coming years. After all, being a Bristol musician isn't just about trip-hop."
Bristol was followed by Cardiff, Wakefield, Glasgow, and Cheltenham in the PRS top five. Next were Edinburgh, Manchester, Paisley, Doncaster and Londonderry. Liverpool, which gave the world the Beatles, was down in 18th, behind the likes of Swindon, Brighton and Leicester.
Ellis Rich, chairman of PRS, said: "Bristol has been a longstanding contributor to the British music scene, constantly injecting its unique pizzazz of trip-hop and rock bands. The city's culture has always warmed to an eclectic music dynamic, paving the way forward for many of the country's greatest venues whilst also inspiring a hotbed of music talent."
The full PRS list is:
1. Bristol 2. Cardiff 3. Wakefield 4. Glasgow 5. Cheltenham 6. Edinburgh 7. Manchester 8. Paisley 9. Doncaster 10. Londonderry 11. Halifax 12. Sunderland 13. Swindon 14. Blackpool 15. Wigan 16. Brighton 17. Leicester 18. Liverpool 19. Wolverhampton 20. Stoke
Note: Tune in to Radio 5 "Five Live" at 5.20 this afternoon to hear singer/songwriter Phil King's views on the buzzing Bristol music scene.
---
February 2010
THE PUBLICAN "UK MUSIC PUB OF THE YEAR 2010" AWARDS ... update
9 February:
Visited by ... a journalist from The Publican who came along to experience for himself what a great buzz we get from the live music here. Massive thanks to Moscow Drug Club for an absolutely sensational gig.

26th February:
Visited by ... Ellis Rich, Chairman of the Performing Right Society, who interviewed us as part of the judging process. And we invited singer/songwriter Phil King to join us and give his views on what it's like to gig here. Hope we conveyed what a ball we have!
---
February 2010
THE PUBLICAN "UK MUSIC PUB OF THE YEAR 2010" AWARDS
Thanks to all the musicians and everyone who's supported us, we're through to the finals (for the second year running)! Again, just six finalists in the UK.
Awards night: April - at The Grosvenor, London - and we want to bring the trophy home for Bristol!

---
December 2010
MERRY XMAS EVERYONE!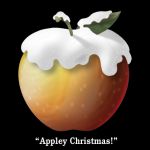 ---
November 2009
SISTERS WITH VOICES - Bristol Music Space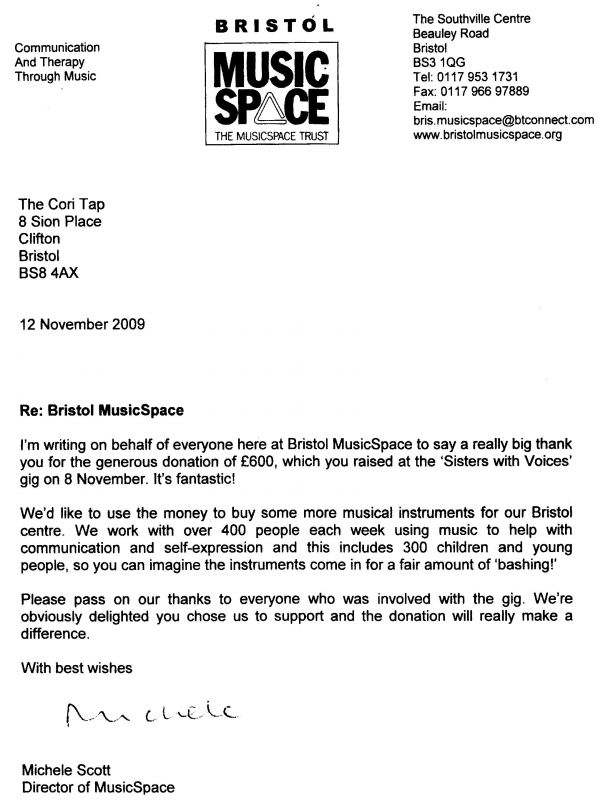 ---
November 2010
SISTERS WITH VOICES
Huge thanks to our "sisters" Beth Rowley, Blythe Pepino, Caroline Tarbuck, Celestine, Daisy Palmer, Katey Brooks, Katya Gorrie, Lisa Cherian, Nuala Honan, Ruth Hammond and Tammy Payne (with Denny Ilett on guitar) for making this gig such a unique and amazing event. They were all sensational.
And thanks, too, to everyone who supported it - together we raised a fantastic £1200 for The Childrens' Hospice Southwest and Bristol Music Space.

---
November 2009
SISTERS WITH VOICES - Venue article

---
November 2010
SISTERS WITH VOICES
Bristol's very own SISTERS WITH VOICES gigging in support of local charities The Childrens' Hospice South-West and Bristol Music Space
Admission: TICKET ONLY - £10 (from The Cori)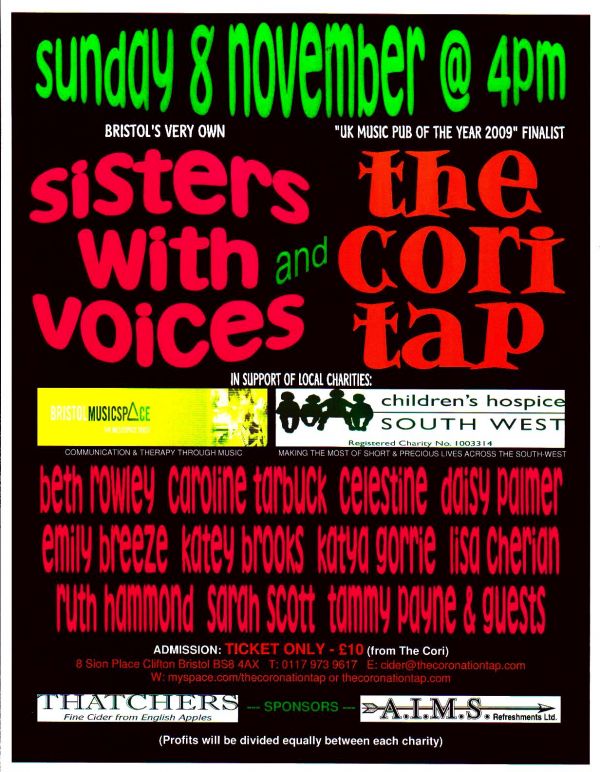 ---
October 2009
HALLOWEEN 2009
Some scary, some just very strange!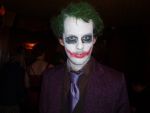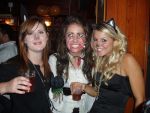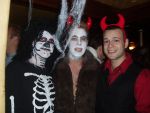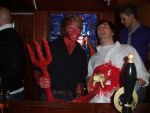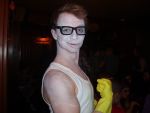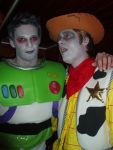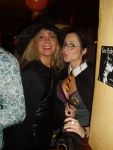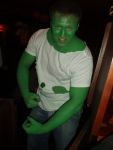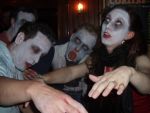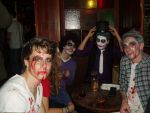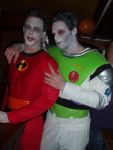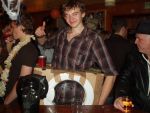 ---
August 2009
THE CoriFEST - before, during & after ...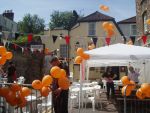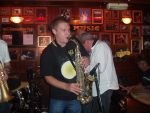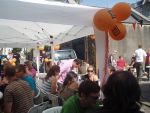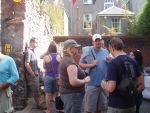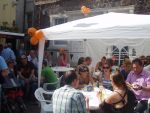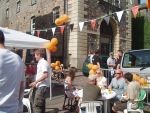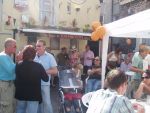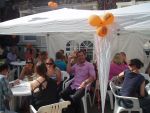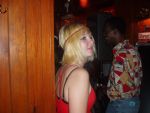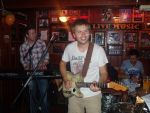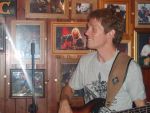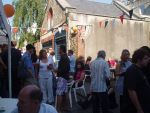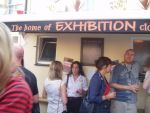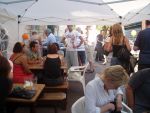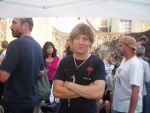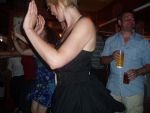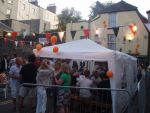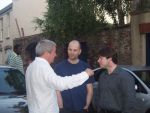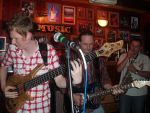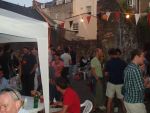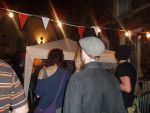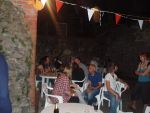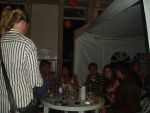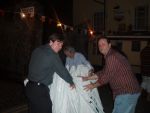 ---
August 2009
THE CoriFEST!
SATURDAY 8 & SUNDAY 9 AUGUST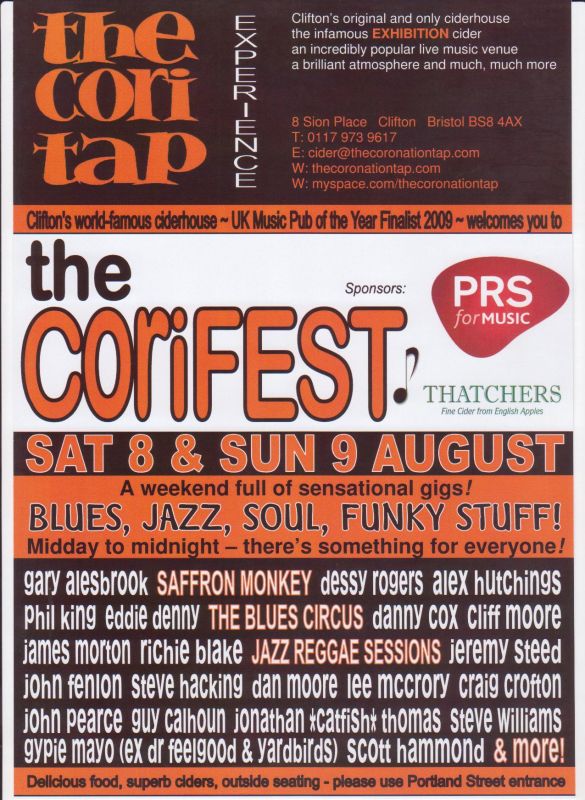 ---
August 2009
THE CoriFEST - preview - Venue magazine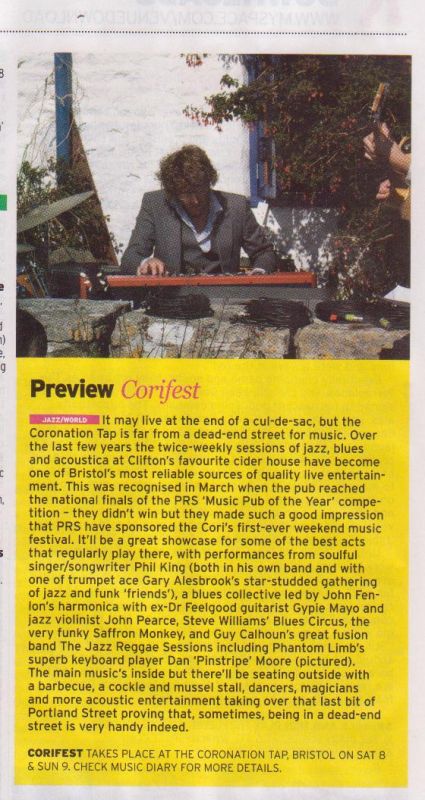 ---
July 2009
THE CORONATION TAP IN BRISTOL LAUNCHES MUSIC FESTIVAL WITH SUPPORT FROM PRS FOR MUSIC
9 July: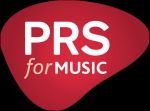 The Coronation Tap in Bristol, famous for its ciders, has announced that it will be hosting a two-day music festival The CoriFEST on 8th-9th August, supported by PRS for Music.
The CoriFEST has been billed as a weekend of sensational soul, blues and jazz gigs including performances from trumpeter Gary Alesbrook, acoustic soul guitarist Phil King and jazz funk band Saffron Monkey.
The event has been launched to celebrate Clifton's community spirit by encouraging people to gather at the local pub and listen to the some of the local musical talent on offer.
Being a city of students, music and creativity, Bristol thrives on such events and hopes to inspire other pubs and bars in the area to put on similar events.
Commenting on the event The Coronation Tap said 'This is set to be a real community event and we've worked hard to bring together the best of our musical talent on one stage for all of Bristol.'
A selection of delicious hot and cold food, indoor and outdoor seating and plenty of their world-famous cider will also be available throughout The CoriFEST.
Earlier this year The Coronation Tap was a finalist for the 'Music Pub of the Year' category at the 2009 Publican Awards, sponsored by PRS for Music.
PRS for Music is supporting The CoriFEST because it's a great example of how music can benefit pubs and the wider community. It also provides well-deserved recognition to a pub that has been a strong supporter of live music and given many up and coming artists a chance to play to a live audience for the first time.
Ellis Rich, Chairman of PRS for Music said 'The recession has been hitting pubs hard and many pubs are looking for new ways to attract the punters through the door. The CoriFEST is a great example of using music to create an event to attract customers, differentiate from competitors and potentially influence their spending behaviour. The Coronation Tap has a proven track record of hosting brilliant live music events at their venues and we very are proud to support this event.'
---
June 2009
THE CORITAP on NTV JAPAN
'World-famous' - yes we are!
Nippon TV is one of the biggest broadcasters in Japan - and they're filming here on 12 June.
With cooperation from the British Tourist Bureau and Visit Britain, NTV produce "A Journey of Water Cities in Europe" which is a one-hour regular weekly travelogue programme aimed at stimulating tourism. Each programme attracts an audience of several million.
They contacted us as it seems that cider, its tradition and history, is unheard of in Japan, and The CoriTap will be featured in their episode portraying Bristol and Bath.
'KANPAI' - and welcome to The Cori!
---
May 2009
HOLEY VOID ... unleashed!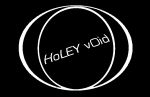 HoLEY vOid is the inimitable audio sitcom with a twist of variety performance. 'Are You Being Served?' meets 'Morecambe & Wise' in a galaxy far, far away. "Beyond panto!" - Ruth Madoc.
The setting is a glamorous Earth tribute entertainment venue on a spaceship. The interstellar musical guests are alien tribute acts to themselves. The lineup is:
Pee Wee Ellis, The Forster King Band, Emma Hutchinson, Pete Roe,
Ruth Hammond and The She Creatures
The core characters who run HoLEY vOid (a flying telepathic cocktail waiter, a multi-armed cyborg and a lone human) battle baddies or solve a mystery, with help or hindrance from cast and special guest stars:
Paul Daniels, Debbie McGee, Toyah Willcox and Ruth Madoc
The series is uniquely premiered in cyberspace - no-one has launched a sitcom of this magnitude on the internet before. It's free to download and listen to online at www.holeyvoid.co.uk and is also available on iTunes.
HoLEY vOid was recorded in Bristol, and each show is an hour long. It's good old-fashioned fun in the future for all ages. For further information please contact: Bernie Hodges and Suzanna van Moyland - production@holeyvoid.co.uk.
Escape to a place where the credit crunch is HoLEY vOid!
---
March 2009
BCFM - Bristol Community Radio
Had a great time on The Steve Parkhouse Show with Phil King ... listen out for our jingles on 93.2fm! ... plugged all the great gigs coming up at The Cori and the launch of Phil's new album "They Come & They Go" at The Colston Hall Bar on 25 April.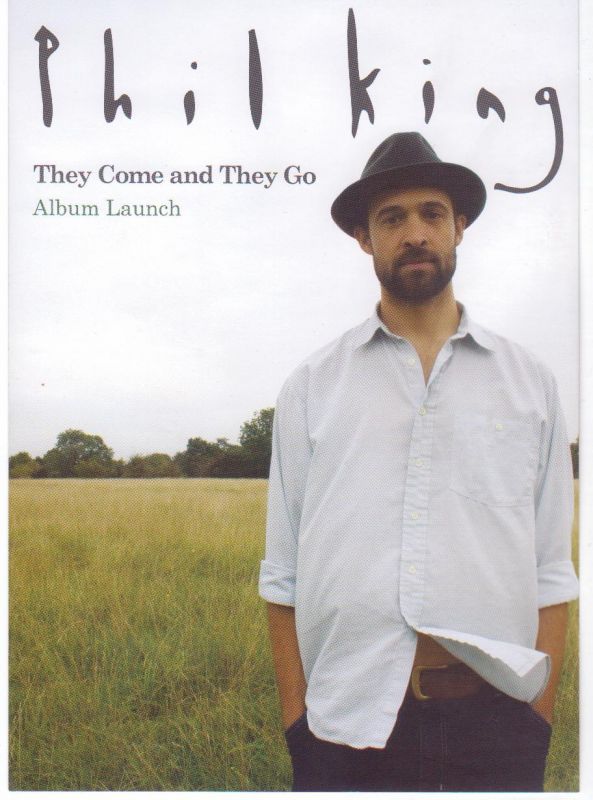 ---
March 2009
BCFM - Bristol Community Radio
31 March:
On air at BCFM at midday ...
the CoriTap with news of April's gigs, other gigs coming up this year, the "UK Music Pub of Year" awards, and


wow! - the amazing Phil King performing a couple of tracks off his new album being released on 25 April!
Tune in on 93.2fm!
---
March 2009
THE PUBLICAN "UK MUSIC PUB OF THE YEAR 2009"
23 March ... the day before:
The Publican "UK Music Pub of the Year 2009" Finals and BBC Radio Bristol presented their morning show live from The Tap!
A 2-hour special with Graham Torrington, the show included live music from some of our very favourite musicians - Beth Rowley (singing one of her new songs not heard until today!), Gary Alesbrook, Richie Blake, Danny Cox, Steve Williams, Andy Sheppard, etc; Tony Benjamin giving us the latest on the Bristol music scene; local historian Mike Pascoe revealing the history of The CoriTap and Clifton, and good old audience participation! With breakfast provided by "Fish 'n' Kips", it was a fantastic show!
24 March ... the finals!
Brilliant night at The Grosvenor! Had an amazing time with Phil King, James Morton, Gary Alesbrook, Danny Cox, Richie Blake, John Fenlon and Steve Williams.
Huge event, 2000 guests, didn't get the trophy but, given the enormity of it all, we all feel like winners anyway!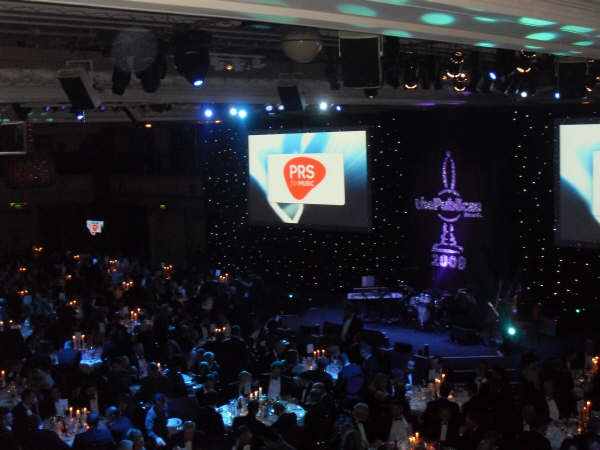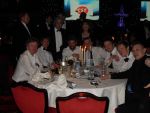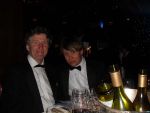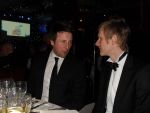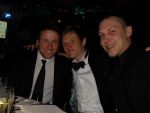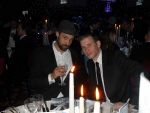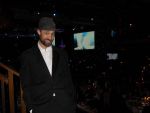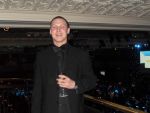 Hosted by Des O'Connor, it was a great venue with great company - and big-time partying! Oh, and playing darts with Bobby George, beat-boxing ... and more partying!
25 March ... the morning after!
Live on BBC Radio Bristol's Graham Torrington Show with our heads held high!
---
January 2009
THE PUBLICAN "UK MUSIC PUB OF THE YEAR 2009" AWARDS ... Evening Post
7 January: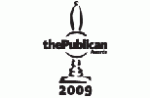 "The CoriTap - an intimate and atmospheric venue - has made it to the final six in a competition run by a pub industry magazine" ... "the 200-year old venue has played host to some famous names over the years."
"it's fantastic for us and great for the Bristol music scene" ... "we have everything here from blues to jazz to rock or funk" ... "we already feel like winners to be named in the top six."
"regulars weren't surprised The CoriTap was in the running for venue of the year" ... "John Fenlon is not only a customer but a musician who has played with Beth Rowley and says the pub is his favourite place to play ... it's a unique experience ... all the musicians who play here say it's one of their favourite spots.""
"Gary Alesbrook, trumpeter, said 'you have a really appreciative crowd here; you play so many places and in some you go through the motions, but here it's different; I've played every venue in Bristol but this is the best."
---
January 2009
THE PUBLICAN "UK MUSIC PUB OF THE YEAR 2009" AWARDS ... Clifton Life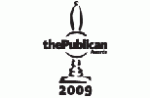 "CLIFTON PUB UP FOR NATIONAL AWARD
The Coronation Tap ciderhouse in Sion Place, Clifton has been selected as a finalist in the Music Pub of the Year Awards from hundreds of entries across the UK.
The pub has long had a reputation for its cider but more recently has become so popular as a live music venue that customers and musicians prompted owners Jan and Mick Gale to put the venue forward for the awards.
Jan said "It's a massive achievement and we are absolutely thrilled! We've had huge support from the most amazingly talented musicians, not just from Bristol but Europe and Canada too - Phil King, James Morton, Andy Sheppard, Beth Rowley - the list goes on and on. And this achievement is as much for them as it is for us."
The finals are to be held at The Grosvenor Hotel, London on 24 March. Best of luck to The CoriTap!"
---
December 2008
BRISTOL UNIVERSITY CENTENARY
In 2009 Bristol University will celebrate the 100th anniversary of the granting of its Royal Charter.
In celebration of this key milestone, the University has launched a Centenary Campaign to raise funds that will ensure Bristol enters its second century stronger and more successful than ever before. It is the University's most ambitious initiative to date.
Check out www.bristol.ac.uk/centenarycampaign for more info.
CENTENARY ALUMNI WEEKEND
Friday 3 - Sunday 5 July 2009
The highlight of the 2009 celebrations. There is a packed programme of events. You can hear lectures from internationally renowned speakers, attend picnics and parties, enjoy a concert and firework display in the grounds of Clifton College, revisit old haunts*, explore the by-ways of Bristol in the company of guides, and much more.
Friday 3 & Saturday 4 July - 7 pm onwards
All alumni are invited to meet for informal drinks, with each decade meeting in different local venues
1960s graduates - The Coronation Tap
---
December 2008
THE PUBLICAN "UK MUSIC PUB OF THE YEAR 2009" AWARDS ... BBC Radio Bristol
31 December: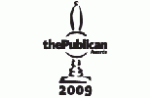 Thanks to BBC Radio Bristol for the two live broadcasts from here this morning, and to Keith Warmington and Phil who joined us and let everyone know what a great time we have here - brilliant song too, Phil!
There'll be more from the 'beeb' in the run-up to the finals on 24 March.
Meantime come and see for yourselves and experience all The Cori has to offer!
---
December 2008
THE PUBLICAN "UK MUSIC PUB OF THE YEAR 2009" AWARDS
22 December: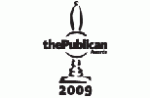 Brilliant news! A fantastic early Xmas present! We were encouraged to enter The Publican "UK Music Pub of the Year 2009" Awards back in October, and heard today that ...
WE'VE REACHED THE FINALS !!!
Sincere thanks to absolutely everybody who's been involved in the music here, and especially to every single one of the most amazing musicians who've not just played here but have supported and encouraged us all the way. We couldn't have got this far without you.
Watch this space - we'll keep you posted.
---
September 2008
HOLEY VOID ... update
19 September: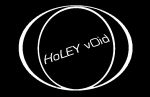 "We've just mixed the audience participation into HoLEY vOid and it's perfect. Thank you so much for everything. We're mixing the whole series down next week and will be in touch with launch dates."
Suzanna van Moyland & Bernie Hodges
---
August 2008
HOLEY VOID PRODUCTIONS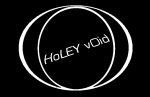 Recently we received a request from the above asking if they could do some recording here. We thought they meant recording one of our gigs. But, no! It was "the audience sound effect" that they wanted to capture "because the atmosphere and enthusiasm for the music is so good."
So they came along to The Forster King Band's gig here on Tuesday 19th and got exactly the material they wanted. Not surprising really because it was an absolutely amazing night by any standards!
The recording will be used in a sitcom the company have produced, called Holey Void, which is a comedy space soap opera with a twist of variety performance about a renowned earth entertainment tribute venue. The radio sitcom has a built-in platform for music and star guests to be interwoven into the storylines, and the first series will be complete at the end of September.
Holey Void is up-beat family entertainment. Think "Are you Being Served" in space meets the audio intergalactic "Muppet Show"; Morecambe & Wise meet "Carry on Hitchhiker's Guide to the Galaxy". The guest musicians' songs will be wrapped in a cheering (CoriTap!) audience as if appearing live on board the spaceship.
Recorded in Bristol, its special guests include Toyah, Pee Wee Ellis, Paul Daniels, Ruth Madoc, and The Forster King Band.
Huge thanks to the fantastic Forster King Band and everyone who came to see them. Watch this space (no pun intended) for more info on how the sitcom progresses.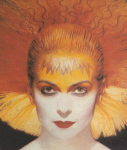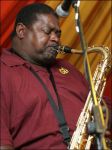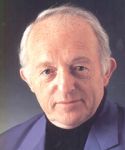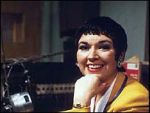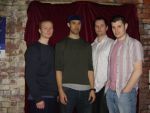 ---
April 2008
ORIGINAL RADIO 106.5

Listen out for us on the John Turner show at 10 a.m. on 1 April with Phil King and John Fenlon.
We'll be chatting about the fantastic gigs we have here at The Cori, and Phil and John will be playing a couple of numbers.
---
April 2010
ORIGINAL RADIO 106.5

Tune in to Vicky West's show on Sunday 6 November between 7 & 10pm to hear her interviewing Texan singer/songwriter Guthrie Kennard, Bristol-based blues legend John Fenlon, and internationally acclaimed saxophonist Andy Sheppard - here at The CoriTap on Tuesday. Great to meet you Vicky, and thanks too to Original's John Turner for plugging us on his Sunday morning show! See you both soon. Huge thanks also to Guthrie and all the guys for giving us the most amazing gig. Keep an eye on the CoriTap Calender everyone - more great gigs coming up!

---
November 2008
THE CORITAP'S NEXT GENERATION?
Drawn by a young CoriTap music fan for Andy Sheppard and The James Morton Band. She'll go far!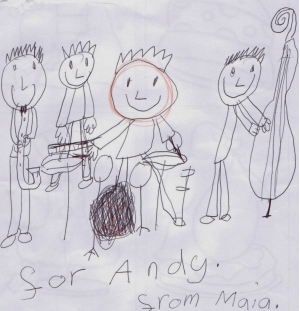 ---
November 2007
THE CHARLIE DERRICK MUSIC BURSARY
John Fenlon and his Blues Band hosted the most incredible gig here on Sunday 4 November in memory of Charlie and to raise awareness of, and funds for, the above.
Our huge thanks and appreciation go to every single one of the amazingly talented musicians who came along in support and gave their time for free ... John Fenlon, vocals, harmonica, and a fantastic host; Tim Price, drums; Andy Kinsman, sax; Steve Williams, keys; Richie Blake, guitar; Tom Heron, guitar; Alex Hutchings, guitar; Jamie Forster, guitar; Caroline TArbuck, vocals; Joe Wilkins, guitar; Pete Roe; Lee McCrory; Eddie Denny; James Morton, sax, and Richie Buckley (Van Morrison saxophonist). Hope we haven't left anyone out! And thanks, too, to our fantastic CoriTap customers!
Together we raised a magnificent £575 for the bursary! Keep an eye on the CoriTap Calendar, and don't ever miss an opportunity to see these guys --- they are all superb!

---
October 2010
THE CORITAP
A print by local artist, Julia Killingback.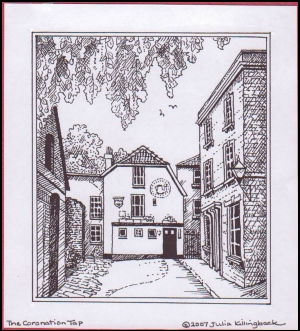 ---
July 2007
SMOKING
From 1 July, along with every other public house in England, The CoriTap will become a "smoke-free" venue. We have provided ash-bins outside the premises, and customers are requested to comply with the law.

---
June 2007
WILLS HALL BALL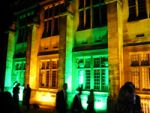 Friday 15 June ... a brilliant night! And the dreadful weather didn't dampen the atmosphere one little bit!
Thanks and well done to Matthew and the Ball Committee, Donald and Joan, and of course all the guests.
Dare say we'll see you all soon!

---
November 2010
"IN ALL THE BARS IN BRIZZLE"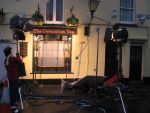 ... filmed on location at The CoriTap - a Bristolian version of "Casablanca" directed by Anwar Boulifa which will be shown at The Watershed on Saturday, 26 November, as part of the Encounters Film Festival. You might recognise some of the cast!
Following the screening, it will be available to view on www.encounters-festival.org.uk
Who needs Hollywood!
---
November 2006
THE CORONATION TAP XMAS CHARITY CONCERT in aid of THE BABE APPEAL held at The Polish Club, Clifton

A great big thank you to everyone who helped make our concert on 24 November a huge success. The musicians - Andy Sheppard, Dan James, Eddie Denny, Keith Warmington, Jim Reynolds, Lee Mccrory, Pete Miln, Teri Bramah, Steve Payne and Stuart Gordon - who were all fantastic! And Bish & Becky, Chris Callow, Esther & Adrian, Fish, Aidan, Cooch, Caroline, Mike Rowland and everyone who came along, had a brilliant time, and helped us raise £600+ for the Children's Hospice South-West. What a night!

---
August 2006
DRINK UP THY ZIDER! IT BE GOOD FOR YOU!
(28 August 2006 - Health Reporter - the Western Daily Press)

It was one research project the experts had no problem recruiting for. All the participants had to do was roll up and sup a pint of cider - all in the name of science. Researchers believe quaffing the traditional West Country beverage could bring a host of health benefits. It could ward off heart disease and cancer in the same manner as the more celebrated red wine.

And they're using a brew from Thatchers in Somerset because the team from Glasgow University say it's packed full of health-giving antioxidants. "We tested some ciders before we started, and Thatchers had the most phenolics" said Serena Marks who is leading the research. "Now we want to see if these phenolics can get from the cider into the blood stream and bring health benefits to those drinking it."

Phenolics are antioxidants linked to protection against stroke, heart disease and cancer. The tannins found in red wine are also phenolics, so the health benefits associated with that drink could soon also be attributed to cider. So your favourite brew from the region's famous and long-established orchards could help keep the doctor away.

In the study - funded by the Swindon-based Biotechnology and Biological Sciences Research Council (BBSRC) and the National Association of Cider Makers - 12 volunteers will each drink a pint of cider. The levels of antioxidants will be recorded throughout the day to see if the body can absorb them.

Ms Marks and her colleagues have looked at the phenolic levels of 19 varieties of English cider apple, 35 varieties of cider and one variety of dessert apple. They found the levels of the good compounds were much higher in cider apples than dessert varieties, and that Thatchers had the most out of all the ciders they used.

Ms Marks hopes that findings from her work may allow the production methods of cider to be adapted so that the phenolic levels remain high even after fermentation. She explained: "The more information we can get about phenolics in cider and what happens to them in the body, the better chance we have of positively influencing the phenolic content of English cider, for example, helping manufacturers choose varieties of cider apple that have naturally higher levels of phenolics. This could mean that drinking a glass of cider is not only enjoyable, but a great way for people to naturally increase the amount of phenolics in their diet." She continued: "We definitely didn't have any trouble recruiting for this study. Last time it was onions, and as it meant eating a plate first thing in the morning no-one was quite so enthusiastic."

Martin Thatcher, chief executive of the cider company, said drinking cider did not seem to have done his family any harm. "We are all quite healthy," Mr Thatcher, the fourth generation to head up the firm, said. "Although I think it's important to make sure you have everything in balance. They used to say an apple a day keeps the doctor away, so some of the goodness must get through to the cider."

The apples used to make cider - which has been produced in Britain for at least 2,000 years - are bitter-sweet and have more tannins than dessert apples.

Professor Nigel Brown, director of science and technology at BBSRC, said: "The UK is a major producer of cider and the popularity of the drink is increasing. This exciting research shows how scientists and industry can work together to improve manufacturing techniques, not just for economic gain, but, as in this instance, to bring about potential health benefits for the public, too."


---
March 2006
ARTICLE IN PINTS WEST - Saving The Coronation Tap!
"... the Tap, which is very dear to my heart, would have ceased to exist if it hadn't been for my intervention in 1975!
At that time I was Divisional Estates Manager for Courage. The Coronation Tap didn't have a cellar and was to be closed down as the cider was only ever on the non-cooled back fitting.
The proposal of my then mentors was that the Tap would be sold off as housing. I argued strongly against the idea as the place had always been one of my favourite watering holes before toddling down the hill every other Saturday to watch Bristol City at home.
The solution was rather complicated in that on behalf of the company I bought the freehold of 17 West Mall, nicked half the back garden, got planning for the construction of the now highly successful cooled cellar and then sold on 17 West Mall, having not touched it an iota.
The back-to-back sale showed a loss of £3,000 which merited me a reprimand and a year's salary freeze from my director on the basis that 'we sell beer and cider - we are not into property development'".

David Morgan

---
December 2010
CORITAP 2005 CALENDAR
The world-famous Coronation Tap proudly presents its 2005 Calendar! On sale from 6 December - proceeds will go to Babe's Big Appeal to raise funds for a children's hospice in the south-west. Can you see yourself alongside our stunning CoriTap girls? Order by e-mail, by phone or over the bar.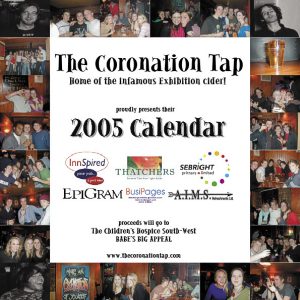 ---
September 2010
CORI LIVE ON BBC RADIO BRISTOL
25 September:
Did you hear us on BBC Radio Bristol this morning? We were asked to put a CoriTap quiz team up against Ben Prater, BBC Radio Bristol's Saturday morning presenter - and at the same time raise awareness of, and funds for, The BABE Appeal whose aim is to open a children's hospice here in Bristol.
We did ourselves proud, and scored a very respectable 19½ points out of 20. Yeah!!
And we'd like to extend huge thanks to ...

OUR QUIZ TEAM
Paul May: Doctor of Chemistry, makes diamonds for a living, and is known and loved by many of our student customers - particularly if he buys them an Exhibition;
Vincenzo Pelligrino: star of screen and stage, bongo player extraordinaire, and drop dead gorgeous;
John Horth: architect of his own distraction who loves to party;
Mark Creighton: specialist subjects Monty Python and impersonating Australians, single and very available;
Keith Warmington: last, but not least - BBC Radio Bristol presenter and DJ, and, so we thought, fount of all knowledge - but, without wishing to damage his reputation or pass the buck , the loss of half a point was down to him!

OUR HECKLERS, GLASS CLINKERS AND SUPPORTERS
Alison, Angelo Bruscini, Anneliese, Glenn, Richard, Rob King, Michael, Mike, and those who couldn't get here but were listening and willing us on!

And especially to Ben Prater, Lucy and Jo Hurst of BBC Radio Bristol.


---