About Us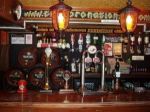 So much more than a local legend, The Coronation Tap is recognised as Bristol's premier ciderhouse with a world-famous tag!
There's always a vibrant mix of customers ... locals; students; professionals; "celebs"; tourists who come to the UK just to experience The CoriTap (true!) - in fact anyone and everyone from all walks of life and all corners of the globe including "God" and "Elvis". And the overwhelming majority have heard "tales of The Tap" before they try it for themselves.
As a traditional ciderhouse we take our apple juice very seriously! Cider has been around since at least Saxon times when, to ensure a good crop of apples, the custom of wassailing (from the Old English "wes hal" - be of good health) was practiced. Cider-soaked pieces of bread were placed in apple tree branches; cider was poured over the roots to encourage good spirits, and bonfires were lit to frighten off evil spirits. This tradition still takes place in some areas of the West Country today.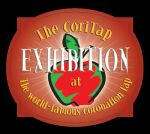 We have a great selection of ciders for you to choose from - draughts, packaged, iced, mulled, and the already mentioned EXHIBITION, exclusive to The CoriTap, which we serve in half-pints only. If you're really not sure which to sample, our experienced staff will help you. And you don't need to leave empty-handed - you can buy any of our ciders to take-away. Why not bring in your own containers for us to fill! We also have CIDER EXPERIENCE sessions when you can come along and sample our range. Of course for non-cider-lovers, we also stock real ales, lagers, beers and spirits.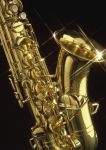 The Cori is also an incredibly popular award-winning LIVE MUSIC VENUE where you can see not only the very best of Bristol's amazing talent but internationally known musicians too. Wish we could mention them all, but a few of those who have played here are Beth Rowley, Andy Sheppard, James Morton, Ian Matthews (Kasabian), Lillian Boutte (New Orleans Offical Music Ambassador), Joss Stone, Michael Kiwanuka, and up and coming stars of the future from Bristol University's student bands. Brilliant musicians, fantastic audiences!
We host album launches; we're used for recording sessions; can offer rehearsal space for musicians, theatre groups, etc. The CoriTap is frequently used as a film location... a "Brizzle" version of "Casablanca"; an NTV travel documentary, Jack Wills 2012 Handbook ... We organise fundraising events for local and national charities, music bursaries, etc; and there are frequent 'reunions' of all sorts here. Just keep an eye on the CALENDAR for details of gigs and other events.
And it doesn't stop there! If you're hosting a party, ball, corporate event, any kind of celebration - why not invite us too! Ever thought of having a CORITAP CIDER BAR/TENT? Get in touch to find out more!