History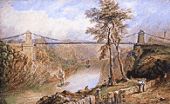 The Coronation Tap was one of the very first properties in Clifton. Originally Clifton Farm, surrounded by orchards, fields and common grazing land, it supplied locals with milk and vegetables. Over time it evolved into what is now a world-famous ciderhouse.
In those days farm-workers' wages were often supplemented with cider but, unfortunately some might say, this custom died out long ago. However, the age-old tradition of wassailing (a ceremony which involves drinking to the health of apple trees) still exists in some parts of the country today.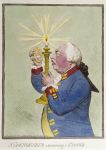 In the mid 1700s-early 1800s during the reign of "Mad" King George III, The Coronation Tap was up and running. Documents describe it as "a beerhouse and premises with a cottage adjoining" in 1806, and it was around this time that the nearby Downs were becoming a place of public recreation where entertainment included horse racing, wrestling and cockfighting. Previously The Downs had been the haunt of highwaymen - and a gibbet stood not very far from here! This legendary venue has traded under the same name on this site since its inception - and is still Clifton's only ciderhouse.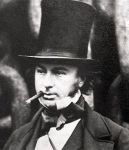 Unique in many ways The CoriTap once incorporated a general store thus providing everything one could want under one roof. Its 19th century neighbours included coffin-makers, tallow chandlers and a livery stable, with a snuff mill nearby - now The Observatory - which houses a fantastic camera obscura. And, being situated just a stone's throw from the magnificent Suspension Bridge, one could quite easily imagine Brunel enjoying a jug of cider here!
From humble beginnings The CoriTap has grown into Bristol's most famous purveyor of the West Country's traditional tipple. Still at the heart of the community, Clifton's centuries-old ciderhouse has been described as an institution. With stories handed down from generation to generation, visitors come from far and wide. In fact some customers seem to have appreciated the legendary CoriTap so much that they have never left... our resident ghosts!